Windows has made life very easy for students as well as professional as it has brought some really important software tools that help us to prepare documents as well as mathematical worksheet most easily. not only it becomes easy for us to use these tools but with the formatting tools, things have become really easy for professionals and students to manage.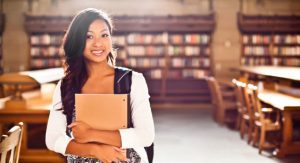 Now they can write and prepare documents in the most professional and effective manner that not only impresses their supervisors but also enable them to take pride in their efforts. MS Word has become very easy for everyone to use now and anyone with a computer and MS Office can make use of it most efficiently. Whether it is to insert clip art, print an envelope or write an assignment, all are a piece of cake for students now.
The line break is an important part of writing an assignment and it can help the students format their paper in the most effective manner. Line break ends a current line and enables you to continue the text on the other line without the break-in idea. It is very useful for separating paragraphs from each other without the space registering as an Empty line that can have characters on it.
Not only it enables the students to format their paper in the correct manner but it also makes the assignment more readable. Putting in the line breaks is useful for address blocks as well as poems because they help to get rid of the extra space between the lines.This article is a guide as it helps to provide the most useful ways for inserting a line break in MS word while working on your assignment.
The first and the most important thing to do in order to insert a line break in MS word is for the student to work on this software and open a document on which they want to work. Once they have opened a word document in the computer they must ensure that the document has the extension .doc or .docx as it indicates that it is a document prepared in MS Word for them to work on most easily.
After opening the file, it is necessary to locate and click on that area of content where they intend to insert a line break. You must know that you will have to insert a line break where the content is placed as you cannot use it in empty space because the software will not be able to detect what you are trying to do.
You can insert the line break by hitting the key combinations Shift + Enter to create the desired effect. Once you are done with this, you will be able to get the content on the line right after the break. It is necessary to note that the cursor will not place itself in the blank space where the break is by clicking on the space as this is the place where the line breaks.